12th China Kyokushin Karate Open Tournament 2016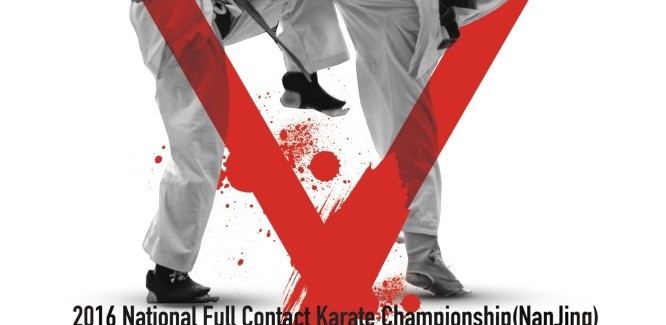 Dear Shihan, Sensei, Senpai
OSU!
It's my great pleasure to invite you and your team to attend the 12th China Kyokushin Karate
Open Tournament which will be held in Nanjing, China during 2nd-
3rd OCTOBER, 2016. This tournament is held in China annually, which is not only for
increasing the communication between kyokushin branches, but also providing a stage
for karate fighters to show their skill and courage.
Nowadays, Kyokushin karate has been well developed all over the world.
More and more people get to know this sport. Hopefully, you will show your
support by the attendance of your team.
Further more, I hope that we will build up our relationship by the tournament.
This year we are looking forward to meeting fighters and members from various
countries in Nanjin again. So I would like to invite referees, side referees as well as
competitors from your branch.
The competitors are required to be over 4 years old, and must be wearing
protective gears (including HELMET, CHEST PAD, GLOVES, JOCKSTRAP,
KICK PADS and so on).
Kyokushin Nanjing branch will provide the accommodation for free during 1st-
4th OCTOBER 2016 for all fighters, branch chiefs and referees, in order to
ensure everyone a wonderful trip in Nanjing.
Here presents the schedule,
1st October, Saturday
Arrivals, All day
09:00am – 07:00pm Fighters' Registration
2nd October, Sunday
08:30am – 09:30pm Competition
3rd October, Monday
09:30am – 07:30pm Competition
You can travel to Shanghai Pudong International Airport then transfer to the high speed
train to Nanjing or fly directly to Nanjing Lukou International Airport.
Due to the National holiday (1st October –7th October),
You should expect a busy hotel and streets during your visit.
Would you please confirm the number of attendees before 10th SEPTEMBER.
I hope that you all have a fantastic trip to Nanjing, China.
Kind regards and best wishes,
OSU!
Feng Zhao
I.K.O.MATSUSHIMA China Nanjing branch chief
Email: 54466712@qq.com